Hunting Tight Acreage Without Disrupting Whitetails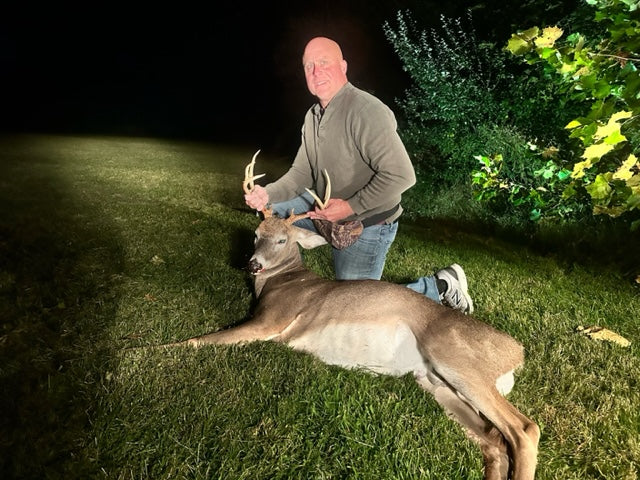 "Just wanted to drop an email to say thank you for these broad heads. they fly great and work amazing.

I hunt the same area in northern Virginia, only about 50 acres. Over the last couple of years, I noted when hitting a deer, I was finding the impact was really disruptive to the other deer in the herd. As a result, I could not hunt the area for a bit.

I saw the YouTube video on "work" and decided to give you guys a try. I bought the single bevel and the wides with all the components and fletching. I could not be happier. The first deer I shot, I thought I made a bad shot based on the sound, thinking I only hit muscle. Well I was wrong. 60 yds over the hill I found her clean pass though opposite side shoulder.

The second deer was my largest bodied buck to date. When he came out another smaller buck had been grazing in front of me. The large buck was standing almost nose to nose with the smaller buck when I shot. The smaller buck never knew what happened. When I hit the larger buck he just watched as if to say what's up with him. The icing was when the smaller buck sniffed the arrow that had just passed through. The buck is pictured below.

Third deer, same experience as the first. Offside shoulder hit with little noise at impact.
I sent some photos, also of some parts of the blood trails which were super. From point of impact all the way to recovery, furthest was 60yds. Thank you again, I'm super happy with my set up."

— Matthew Arpano
---