Two Pass-Throughs on Newfoundland Moose Hunt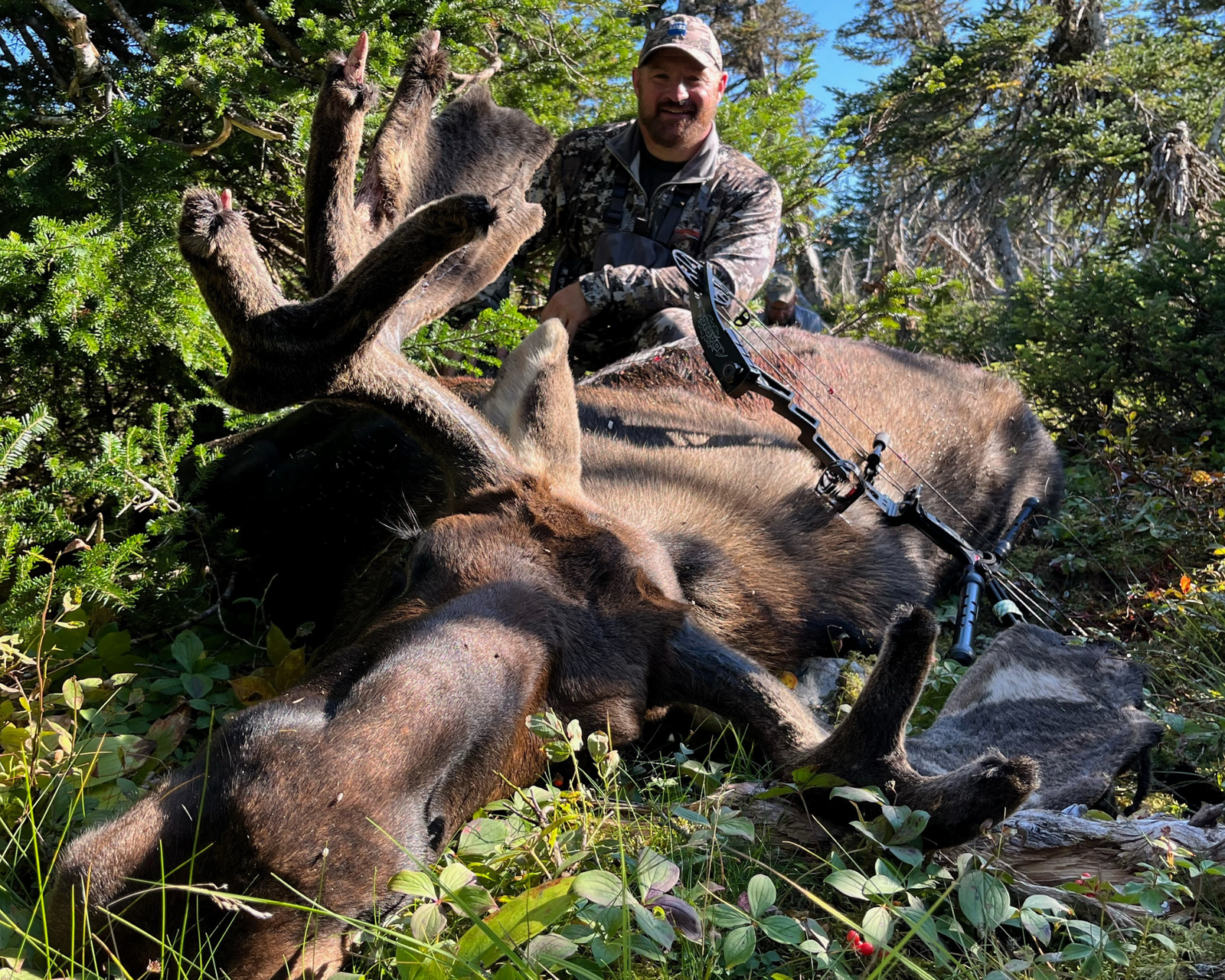 "125 grain deep six single bevel. These broadheads shoot phenomenally well at any distance I have tested. Throughout my summer shooting and testing regimen, I routinely shot out to 80 and 90 yards. I experienced extreme accuracy at these longer distances. The factory edge was very sharp right out of the package.
In early September I was fortunate to use these broadheads on a Newfoundland moose hunt. When the opportunity arose, I had a 45 yard broadside shot on a mature bull. The arrow was a complete pass through in the lungs. The moose moved another 5 yards and gave me a follow up shot at 50 yards and another pass through. The moose then only went another 10 yards before it expired.

I couldn't be happier with the results I've had using this product. I firmly believe this broadhead is superior to anything else on the market."
— George Hummel
---