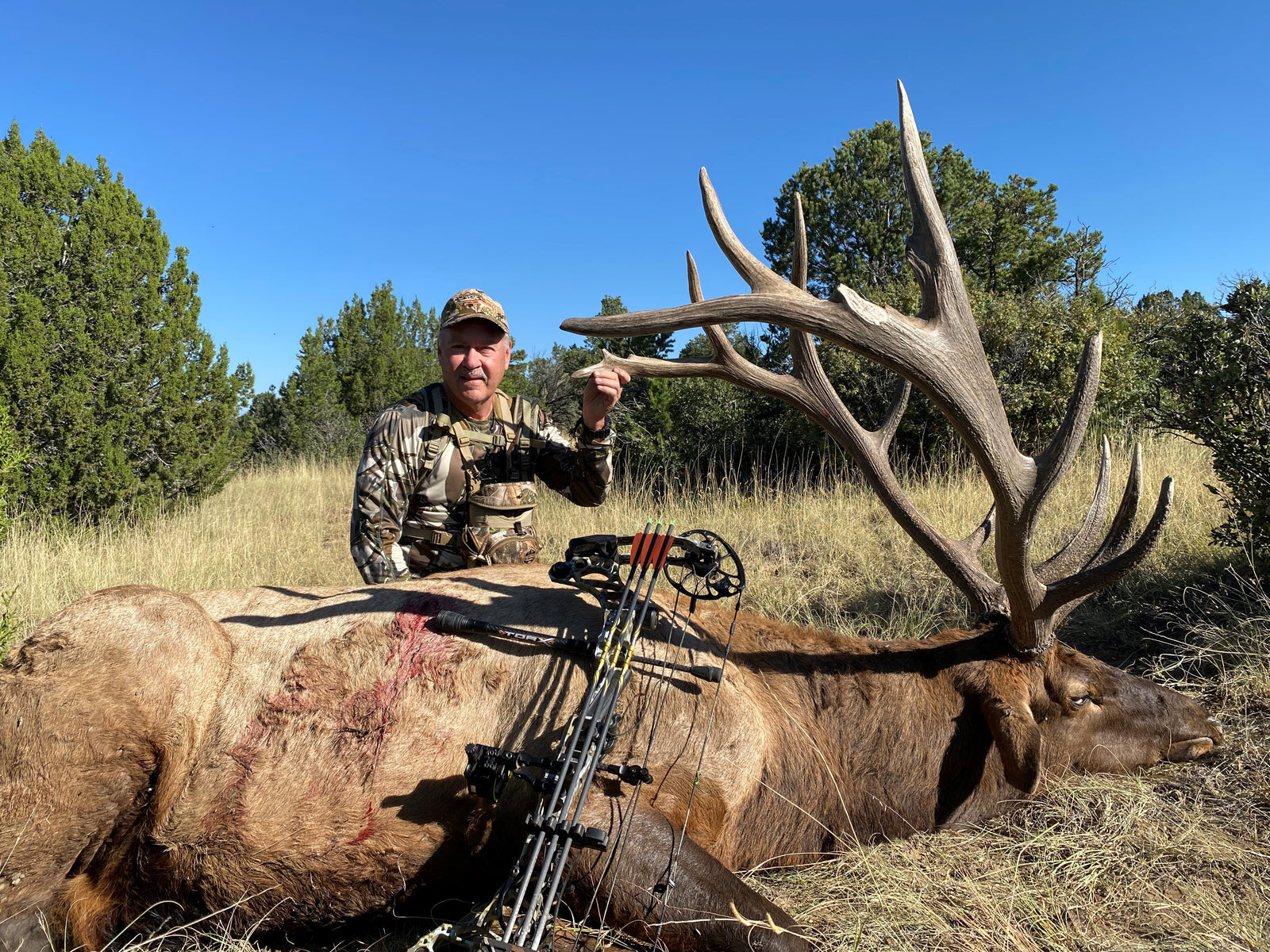 "I've hunted Elk over the past 30 years. Attached are photos of bulls I have taken with Iron Will Broadheads. Recoveries have been from 40-80 yards. Placement certainly played a big part on these 3 bulls and Iron Wills on my 450 gr set up shoot so well, it gives me the confidence that even with a marginal shot, they will stand up to bone and get the penetration needed.
I highly recommend spending the money on a quality broadhead to all my fellow hunters I exchange experiences with."

— Rode Walker
The pic below is my son's 2023 NM bull he took with Iron Will Wide.
Blessed to have shared this hunt with my Grandson who helped rake to call him in as I moved in and made the shot.
---